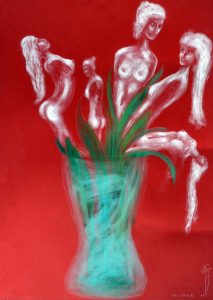 "Lente Boeket" Spring has begun, women are blossoming! They seduce like flowers, smell like a blossom. Nude is their beauty… They want to be well cared for, otherwise they will quickly wither. Erasmus Makkelie, pastel chalk and pencil on paper.
Made for the "month of the nude" Avro 2016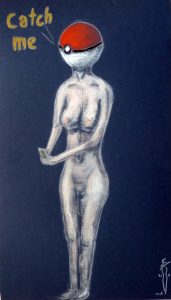 Catch me, for the craziness of the "Pokemon Go" hype. People no longer know what to do with their time, so they are going to catch virtual animals for fun. Because yes, then you are completely part of the club! It all indicates the time we are in. More and more online, bored, sharing everything and having less conversation.
-2016-